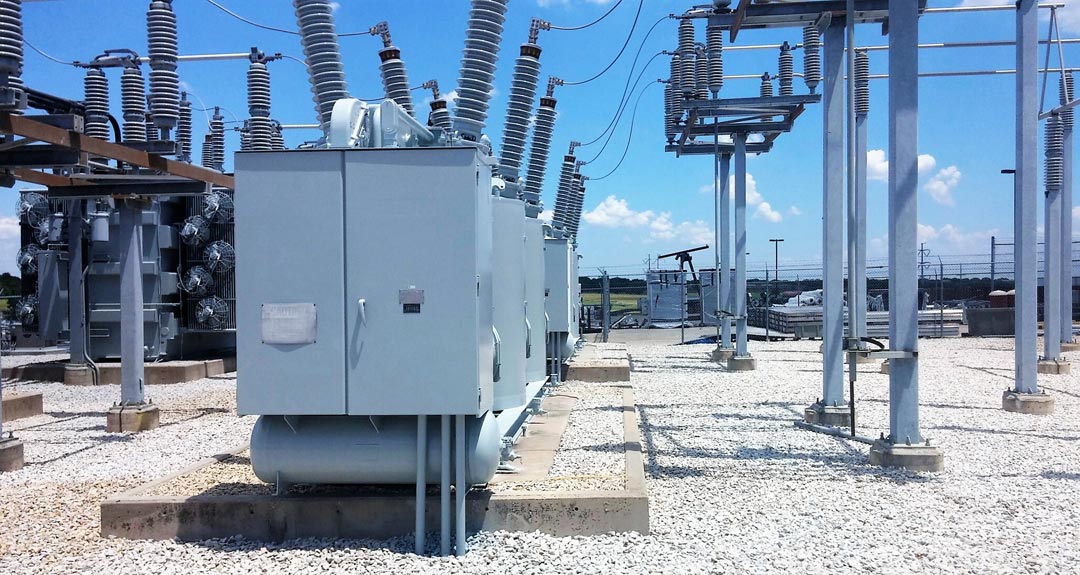 Energized Substation Maintenance Incorporated can provide PAINTING services to the following:
ESM, Inc. has the ability to paint electrical apparatus while "energized" – SAFELY. We use the Custom Hot Stick Method, Custom Flow Coating Method and State of the Art Technology and Training.
It has been estimated that 60% – 80% of paint systems failures are a result of inferior surface preparation.
Experts agree that proper surface preparation is the most critical element on ensuring the success of a coating system.
For this reason, approximately 80% of our crews' production time is spent on surface preparation – depending upon the degree of deterioration and amount of effort required to prepare delicate radiator fin surfaces without damaging them.
Pre-surface preparation consists of inspecting surfaces (and removing if found) oil, grease and other contaminates that could be blasted into the surface by abrasive cleaning.
Areas of excessive corrosion must also be identified, so that they receive special attention.
– Electrical Apparatus
– Transmission Towers
– Structural Steel
– Substation Structures
– Transformers
– Circuit Breakers
– Switch Gear Housing
– Control Room Buildings
– Flow Coating Radiator Fins
– Repair Leaks in Fins (if accessible)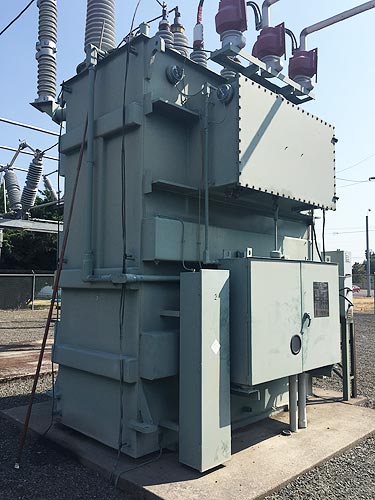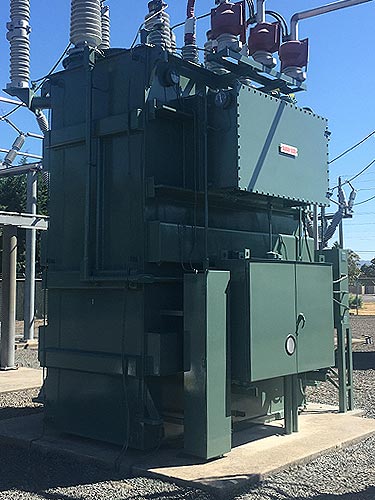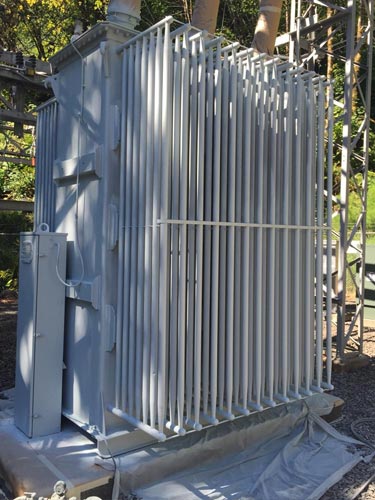 Before Painting Transformer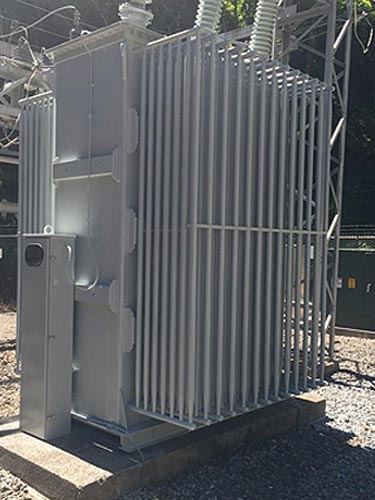 After Painting Transformer