General Maintenance Services
ESM, Inc.'s services are most valuable in keeping your plant operating, without power shut down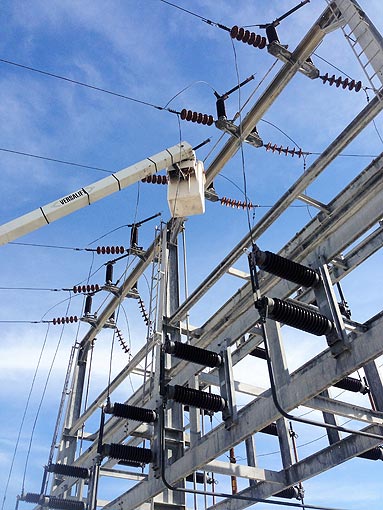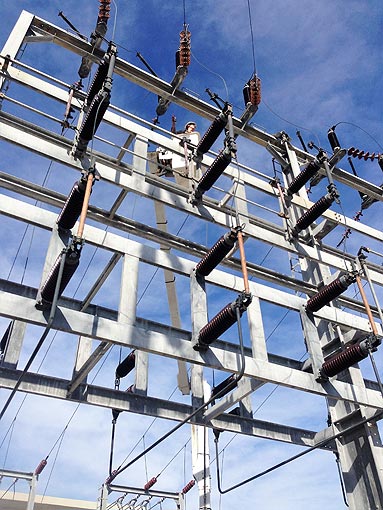 General Maintenance Services Include:
Interior Cleaning of Switch Gear Housing
Re-Aligning Disconnect Switches
Clean & Lubricate Disconnect Contacts ("energized" or "de-energized")
Torque & Tighten all Buss Hardware Connections
Insulator Change/Out
Torque & Tighten Hi Line Hardware
Ground Fault Resistance Testing
Voltage/Amps Testing
Additional Services: ESM Soda Blasting
ESM, Inc., uses bicarbonate of soda blast to quickly and gently clean delicate surfaces, to dry strip or wet strip. ESM will deliver the exact cleaning power required for the job. Low pressure will clean oil and grease from in-plant equipment with no splash back. Medium pressures will peel away heavy build-up of contamination from industrial motors, equipment and work surfaces. High pressures will strip coatings and light rust from a wide variety of surfaces. Bicarbonate of soda is non-toxic and water soluble, so it can be used in food processing plants and rinse the residue into existing drains. In fact, using baking soda and water – without additives – does not require kosher supervision. The soft bicarbonate of soda media is safe for most surfaces. Wet blasting with bicarbonate of soda will not scratch or etch steel, glass, ceramics, concrete and most hard plastics.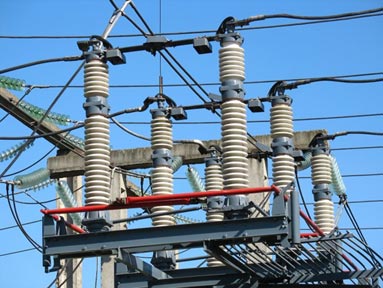 Soda Blasting:
Removes Graffiti
Removes Oil & Grease
Removes Dirt & Contamination without removing coatings
Removes coatings without damaging substrates
Operates wet or dry
Environmentally safe
Services available on-site at your facility